Glasses Link Conveyor Belt
Glasses Link Conveyor Belt Features
---
Glasses link conveyor belt made straight rod string, and ends with the chain, steel wire processing become glasses, can also be customized according to customer requirements in other shapes, and then the structure of the bone into hard, use the insert ring shaft or welding connection method expanded mesh, steel wire can be connected by round wire, flat wire, plate.
All of them are driven by the chain of the small shaft to drive the network belt operation, the net bar is inserted into the small axis, the small axle can be worn into the chain hole, thus reaching the chain drive conveyor network belt. Running stability, bearing capacity is strong, can carry the heavy, smooth surface, suitable for the unstable products delivery opening rate, ventilation, water, easy to wash and glasses net belt because of the big hole is very suitable for coating operation process, to minimize contact with the transmission belt.


Glasses Link Conveyor Belt Advantages
Positive sprocket drive ensures stable running.
Belt has smooth surface and unstable products can be Carried.
Washing is easy.
Aperture can be incerased for high air permeability and Hydration capacity.
Reinforcement plate links are made for heavy load and High speed.


Glasses Link Conveyor Belt Applications
---
Mainly used for rock wool, beer, fiberglass and other new building materials processing of automatic water transmission line.
Glasses Link Conveyor Belt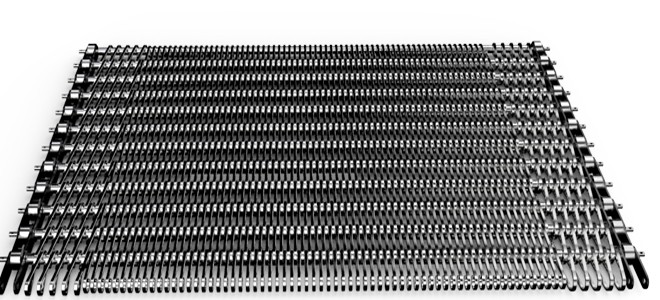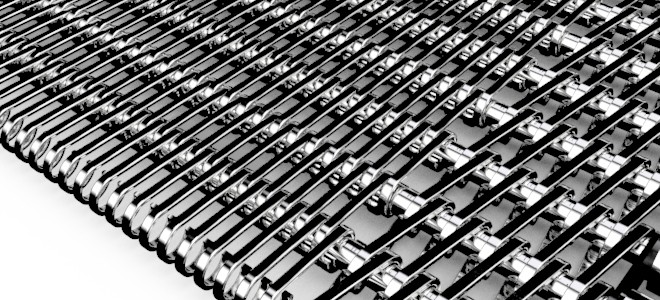 Conveyor Belt
---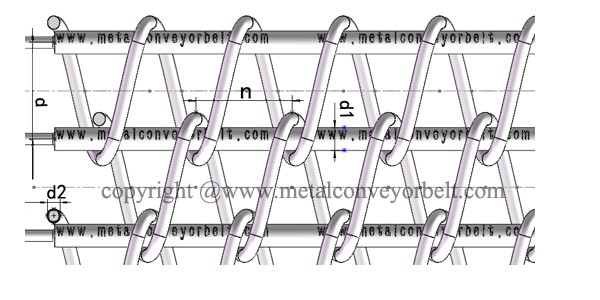 Glasses link conveyor belt technical data